I love subscription boxes and I've tried a few ranging from beauty products to even food. I've tried boxes that deliver healthy snacks, boxes of candy from Japan, and boxes of different hair and makeup products. They were all great, but when I heard Sephora was going to jump on the subscription box train I had to get my hands on it!
Its called Sephora Play! and because Sephora is my favorite place to test out and buy makeup and hair products, I was pretty excited about the news. I had to stand on a waitlist for a while, but I think the option to subscribe is more readily available now.
Like with most subscription boxes, when I signed up for Sephora Play! I had to fill out a quiz asking things like what type of skin I have, the texture of my hair, and my skin tone. I filled out that I have fair skin that's normal to oily and that one of my main desire from skin products was age defying and anti wrinkle creams. Then you get a box filled with Sephora goodies that are tailored to you and what you like. Getting the box in the mail was like an exciting surprise gift.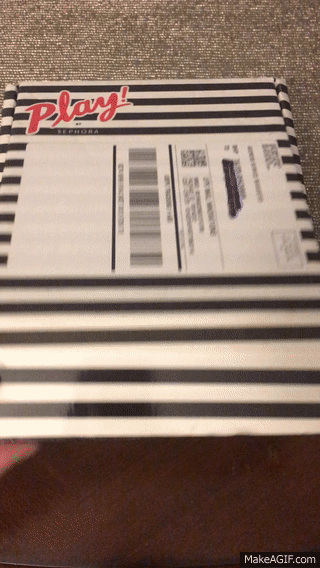 And when I opened it, it got even better! Here's what I got in my October box...
Nude Stix Intense Matte Lip+Cheek Pencil in Belle
All-In-One Egg Mellow Cream (firming moisturizer)
Smashbox Lip Gloss
Verb Leave In Mist (hair conditioning spray)
Ski Inc. Pure Revival Peel
Tom Ford Orchid Soleil Perfume
The best part of all of this is the card that comes with the box, which you can take to any Sephora store and get a free one to one tutorial on how to use each product!
This is what, in my opinion, sets this subscription box apart from other beauty boxes like Birchbox. And for $10 a month, it is practically a steal! Who wouldn't want this, honestly? And its a great gift to consider giving someone this holiday season.
I absolutely cannot wait for my November Sephora Play! box!